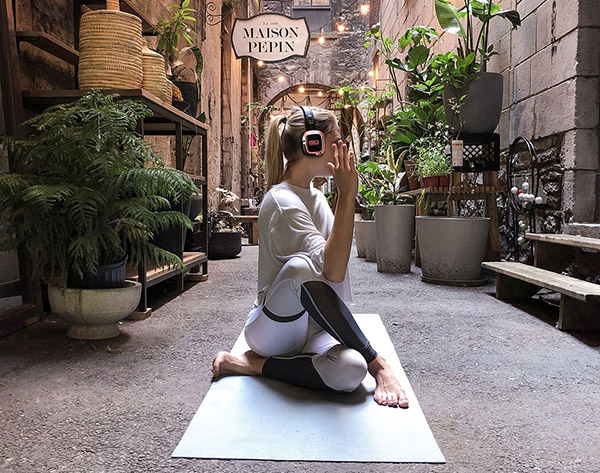 by Catherine Maisonneuve
Have you heard of the Pepin Shop? Creative lab meets vegetarian lunch counter and treasure trove for lovers of beautiful, locally crafted products in this lively Old Montréal apartment. The Pepin Shop promotes local craftmanship with products that include home decor, kitchen accessories, fine stationery, gourmet products and furniture.
Owner Lysanne Pepin lovingly selects unique and beautifully crafted items that are inspired by Scandinavian and industrial design as well as the simplicity of raw materials. What's more, since creativity has no limits in this inspiring space, a lovely little alleyway opened next to the shop at the beginning of the year. It's a perfect space for experiencing emotions and creating timeless memories.
This magnificent alley, which is filled with works of art, has become a place of peacefulness, wonder and discovery. Before long, the Pepin Shop's growing project became a less and less secret garden! YogaTribes welcomes you to this magic space every Monday this summer for an immersive meditation session. Our Summertime Mondays series is the meeting of two  creative minds who believe in innovation, discovery and promoting local talent.
From July 22nd to September 30th, join us in the Pepin Shop's alleyway to enjoy an experience that is sure to delight all of your sense! Spend an extraordinary evening discovering new relaxation and meditation techniques in a magical space. The Immersive Meditations series is presented every Monday this summer à 7:45pm. Certified local teachers will guide you through an intimate and personalized getaway, using wireless headphones that give each participant a unique experience.
The Summertime Mondays series is a perfect recipe for relaxation: a sophisticated dream space, certified local meditation teachers and a unique immersive atmosphere in the heart of Ol Montréal. We look forward to seeing you there – just reserve your place now. Namaste!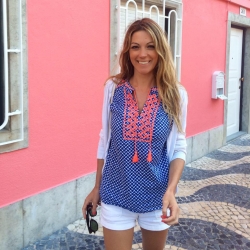 Catherine Maisonneuve
Blogger and yogi at Checking-in.ca
Author of the travel blog Checking-in.ca and freelance journalist specializing in travel, lifestyle and gastronomy. Part-time yogi and passionate about fitness, wellness and adventure.