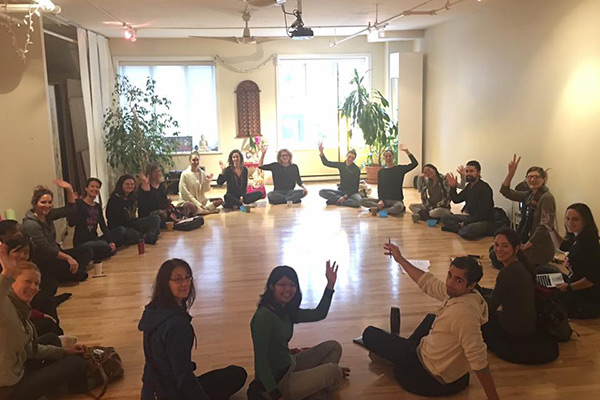 I had already mentioned this foundation last summer, when it was organizing a Yogathon in support of Care for Children.
That said, Art of Living is much more than 108 sun salutations once per year. It is the world's largest not-for-profit volunteer-based organization, and is active in over 150 countries. Its mission is to foster personal development and improve the quality of people's lives through a variety of programs, including the Art of Happiness Program. Founded in 1981 by Sri Sri Ravi Shankar, the Art of Living is guided by the philosophy that "unless we have a stress-free mind and a violence-free society, we cannot achieve world peace."
Each centre, including the three located in Greater Montreal (Plateau Mont-Royal, Brossard, and Pointe-Claire), offers community sessions and special events including communal kitchens and other workshops. I had a chance to visit the Plateau location during a Yoga Dance workshop.
This studio is set up in a residential loft, which not only provides access to a kitchen but also features a gigantic space that can be tailored to the studio's varying needs. The two-hour Yoga Dance workshop required the full space, as we learned several different choreographies inspired by yoga postures. What a joy it was to allow my inner Warrior to truly dance! As a former Zumba enthusiast who is chronically short on time, this blending of styles felt incredibly liberating to me. I highly recommend it!
To learn more about the Plateau Mont-Royal centre and view a list of classes, click through to its page.

Namaste!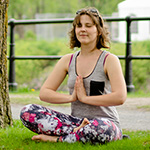 I'm looking for the most amazing yoga classes in Montreal
I'd love to talk about you or visit you. Would you like me to come to your studio?
Email me : [email protected]