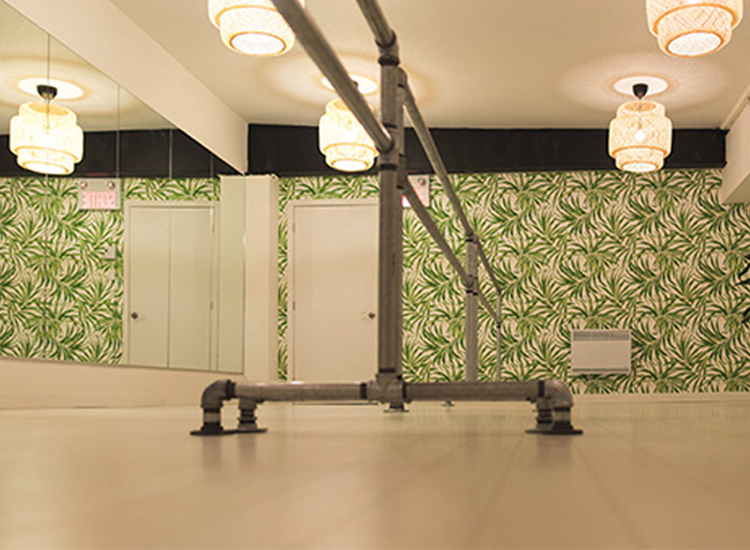 When I decided to try one of YogaClub's Multi-Barre classes, it was mostly because I wanted the experience. I never dreamed I would fall even further in love with the studio at this point!
But how could I resist? We first entered a lounge with tea, lounging and a hammock! This space was filled with the friendly chatter of students who had just finished the class. Cindy, the studio owner, had already told me that although she has visited many other studios, they didn't quite capture the warmth she wanted to convey in her own space.
After a stop in the fully-equipped changing room, I stepped into the dedicated Multi-Barre room. This space is decorated with exotic touches that captivated my imagination – helpful when your muscles are aching and you need a distraction! The barres are set up in the middle of the room, which helps create intimacy with the classmate in front of you. The class reminded me of a Pilates or ballet class, with most barre exercises performed on tiptoe. However, the fun atmosphere and pace of this class have nothing in common with the rigorous practice of ballet.
What I enjoyed the most about my barre experience is that it allowed us – me and my terrible balance – to push myself further while executing some poses. For example, I usually can't hold Warrior III on my own; but during this class, I was able to hold and deepen this pose as far as I could.
The studio offers a very diverse schedule tailored to every need, with a fine balance between yoga and barre courses, so students can enjoy a complete workout under one roof. Come for a visit – you'll fall in love!
Visit the YogaClub studio and save it to your favorites

Namaste!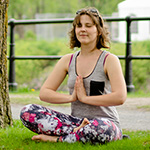 I'm looking for the most amazing yoga classes in Montreal
I'd love to talk about you or visit you. Would you like me to come to your studio?
Email me : [email protected]