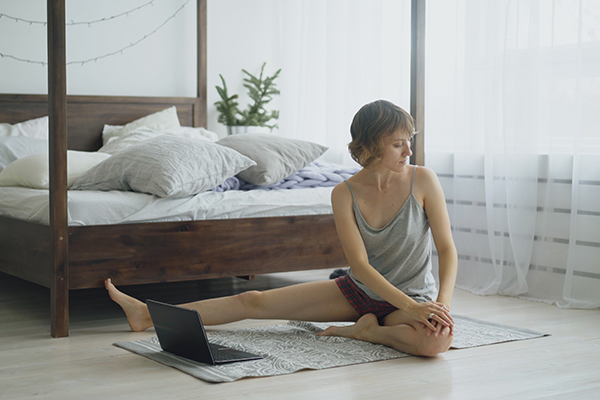 By Catherine Maisonneuve
A yoga class in a studio in Montreal, Toronto or Miami and in the comfort of your home? It's possible!
In this gray and frightening period of collective isolation, it is more important than ever to continue your yoga practice or take the opportunity to get started for the first time. Yoga allows you to take a break every day and establish a routine, to give yourself a moment for yourself, while providing a general feeling of physical and mental well-being.
Across the province, and even around the world, yoga studios, pilates, gyms and others have had to close their doors to support the efforts of public health authorities to encourage social distancing. Yet people have never needed so much comfort and positive in their daily life.
To help you in this quest, the YogaTribes team has therefore compiled a list of yoga classes offered online to help you choose the most suitable for you. Take the opportunity to try a studio in another city since virtual classes have no geographic constraints.
Just select the destination of your choice in the search engine: Laval, Montreal, Quebec, Ottawa, Toronto, or even Miami! …. it's time to make new and beautiful discoveries!
But still, why not take the opportunity to "virtually" visit a studio elsewhere or even participate in this meditation workshop coming soon in Los Angeles? Take advantage of virtual mode to travel from home and open up our horizons. All of this is also available to you through the YogaTribes platform.
You do not know what to choose? Thanks to the yoga style advisor, a YogaTribes exclusive, you will be able to select the class that best suits you according to your preferences and personality. The studios are not lacking in originality to offer you as many options as possible: virtual classes to follow on Youtube at the time of your choice or a live (live) class to follow as a group (each from your home) broadcast on Instagram, Facebook or Zoom, the choice is yours and is, more than ever, unlimited. And there is something for everyone and at all prices!
Take advantage of this period of confinement to try a new yoga class per day and discover new styles of practice or a new teacher. Who knows, maybe you will have a new crush? And this is the perfect time to try it and you will find a class of all types and at all prices!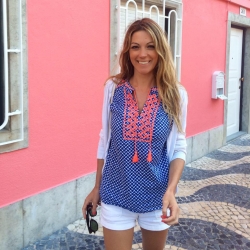 Catherine Maisonneuve
Blogger and yogi at Checking-in.ca
Author of the travel blog Checking-in.ca and freelance journalist specializing in travel, lifestyle and gastronomy. Part-time yogi and passionate about fitness, wellness and adventure.