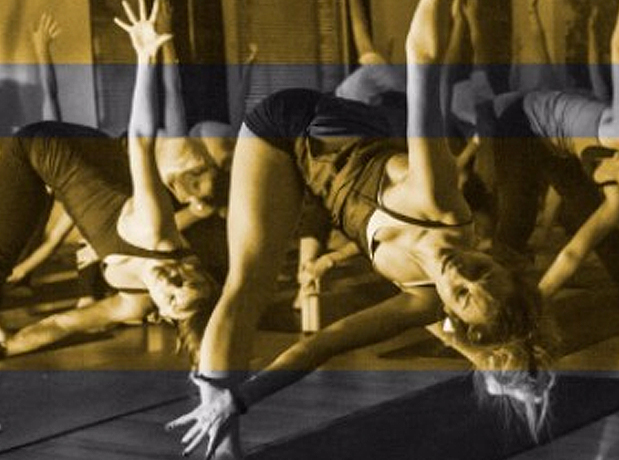 I wouldn't be doing my job as a columnist without a visit to Wanderlust, a space where yoga and music meet. And so, on a warm and sunny Wednesday afternoon, I headed to Wanderlust to experience the "Studio1" class.
When entering the studio, there's a welcoming lounge for relaxing before or after class. My class was held in a large space, with windows overlooking the corner of St-Laurent and Laurier Avenue in all of its beauty. The views of Mount-Royal and the park are most likely spectacular at any time of year and in all weather – making your yoga practice even more inspiring!
The class was enjoyable and very well structured, although the difficulty level was quite high. At one point, I even wondered if I was truly in good shape. What I enjoyed less – but other practitioners might appreciate – were the pauses during the flow, which were meant as a time for us to execute poses of our choice. Personally, I switch my brain off during yoga practice, so I need a lot of guidance. However, others may find that these pauses give them time to execute their favourite poses, or those that are beneficial to them.
The studio only runs yoga classes. These are varied and address all possible needs and levels, from beginner to advanced. Classes run almost continuously thanks to the studio's two practice spaces. And surprise: this fall, the studio will expand to a second location on Guy St., which I'll be reviewing in the future! The studio's mission of "Yoga First, Music Always!" translates into classes featuring live music and a lively musical atmosphere. You should check them out!
To conclude, here are a few tips to consider for your first visit:
There are no lockers for your personal items at the studio. You can leave most of your stuff in the coat room and bring your valuables to class with you. But for heaven's sake, turn off your cell phone!
Pay attention; to maximize floor space, the spots where you should place your carpet have been outlined in yellow tape.
For more information on this studio, view its card.
Visit the Wanderlust studio and save it to your favourites!

Namaste!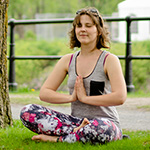 I'm looking for the most amazing yoga classes in Montreal
I'd love to talk about you or visit you. Would you like me to come to your studio?
Email me : [email protected]