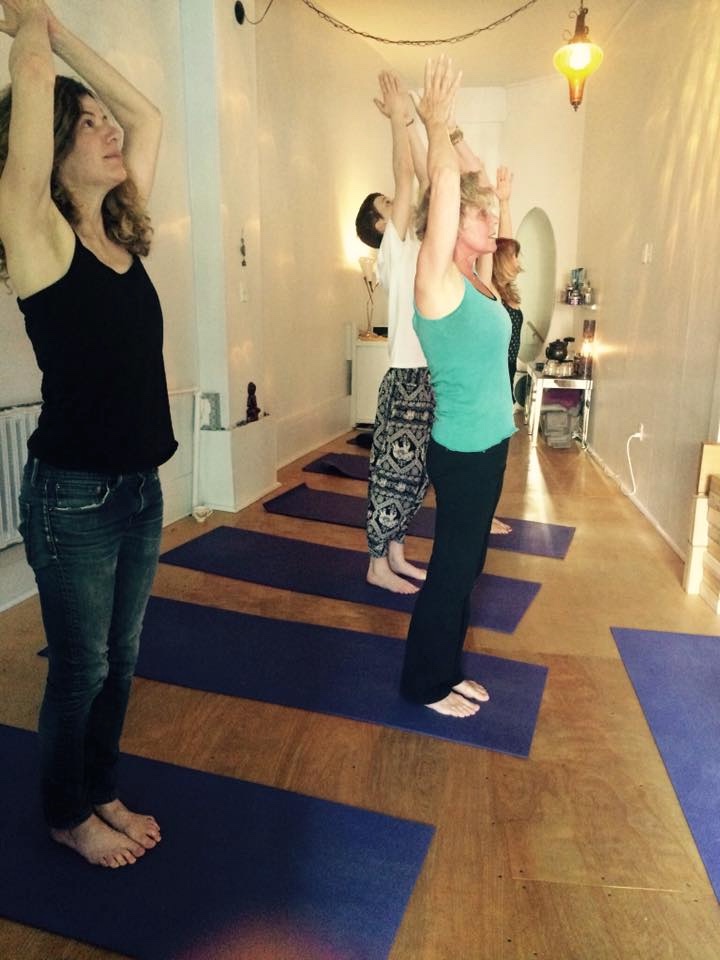 I was waiting to reunite with the basics of yoga by visiting le studio Égrégore, but never like this.
This studio has been open for 11 years and offers Hatha Yoga classes in a semi-private environment that holds 7 places. Nancy, the owner, welcomes us with tea, and takes the time to discuss with each participant. The carpets and all materials are already waiting for us on the ground.
Then, when the sequence is going smoothly, Nancy takes the time to invite us into each pose, asks of us to stay in it for a better experience. Furthermore, this way of doing things seems to be forgotten in studios, giving way to a series of performance-oriented flows. What surprised me most was being able to have enough time to the gradual journey; I was then able to complete postures for which I usually lack the necessary energy and strength. It was an amazing experience.
I can't help but stress the merits of breakout sessions in smaller groups. As larger groups allow you to connect with more people, helping you be a part of something incredible, smaller groups allow you to socialize, belong, and to improve its practice by greater proximity with its teachers.
At the studio, certain courses are offered with periods of meditation or with music. However, all of these practices stay within its purest of traditions. Moreover, most courses last 1 hour and 30 minutes to give enough time to soak up the benefits of yoga.
Nancy also offers semi-private retreats. Clients contact her to arrange retreats, either in a cottage, or by collaborating with them to organize it. As she's also a massage therapist, she brings her massage table to offer her services to those who desire it.
It makes me want to organize one this fall!
For more information, please visit the studio's website.

Namaste!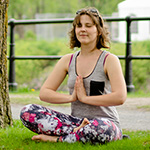 I'm looking for the most amazing yoga classes in Montreal
I'd love to talk about you or visit you. Would you like me to come to your studio?
Email me : [email protected]