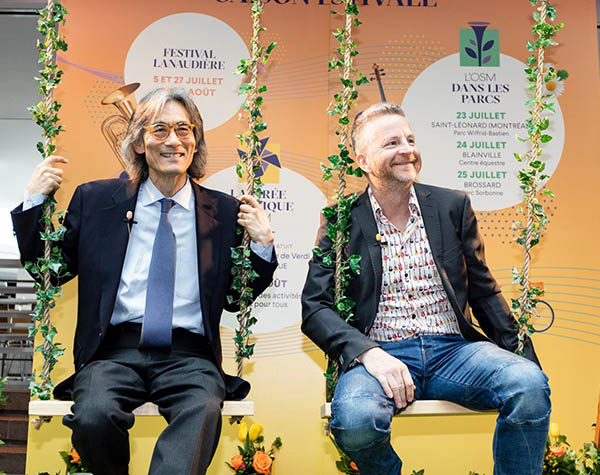 By Catherine Maisonneuve
Did you know? The great Maestro Kent Nagano will soon pass the torch as the musical director of the Orchestre symphonique de Montréal (OSM) in 2020. Classic music enthusiasts, it is then time, without further wait, to attend a concert of our prestigious world-renowned orchestra. But again, this summer, a series of yoga classes and events organized by YogaTribes are held throughout the greater
Did you know? The great Maestro Kent Nagano will soon pass the torch as the musical director of the Orchestre symphonique de Montréal (OSM) in 2020. Classic music enthusiasts, it is then time, without further wait, to attend a concert of our prestigious world-renowned orchestra. But again, this summer, a series of yoga classes and events organized by YogaTribes are held throughout the greater Montreal area, and some combine yoga and … classical music. A more than original way to enjoy it, let's say it.
Among all the inspiring initiatives launched by YogaTribes this summer, we suggest not to miss this one: the Yoga in Music series, a two-part event that will take place on Saturday, August 10th, allowing you to move to the sound of classical music.
YogaTribes will actually settle in on Sainte-Catherine Street in front of la Place des Arts, during two yoga in music sessions offered in partnership with Yoga Sangha for the 10:00 session offered by Sylvie Tremblay and Mindful Montreal for the 12:30 session offered by Allison Ulan.
Also, take advantage of our event that takes place as part of La Virée Classique de l'OSM to attend a Bhangra workshop, an Indian dance from Punjab, or to participate in a percussion workshop. During the two yoga sessions of the day, some musicians from the Orchestre symphonique de Montréal will play instruments specially chosen for the occasion. Note that you will need to bring your mat and water bottle with you.
The two yoga in music sessions are free and it's: first come, first served! We recommend that you register now on YogaTribes.com to reserve your spot. Looking forward to moving to the sound of the OSM Classical Spree with you this weekend as it will be, without a doubt, a memorable & musical event.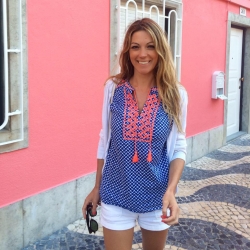 Catherine Maisonneuve
Blogger and yogi at 
Checking-in.ca
Author of the travel blog 
Checking-in.ca
 and freelance journalist specializing in travel, lifestyle and gastronomy. Part-time yogi and passionate about fitness, wellness and adventure.