Yoga is an activity enjoyed by many all over the world, no matter their age, gender, background or physical capabilities. However, what distincts yoga from other activities is that it can be practiced everywhere and anywhere.
People can practice and even teach yoga within a fully equipped  professional studio, from the comfort of their own home or even outdoors! 
Outdoor yoga has been gaining so much popularity over the years. A new trend that is currently on the rise is Snowga. Yes you've guessed it, it is yoga in the snow. This particular outdoor yoga activity has been gaining momentum in the past couple of years with several Snowga events happening in Montreal and across Canada.
When practicing yoga outdoors and especially in icy temperatures, it is important to come properly dressed. Participants and yoga teachers must make sure to wear their toques, thermal leggings or thick socks, gloves, scarves, neck warmers and any other clothing items you might need. The various poses that are performed during this outdoors yoga class are designed to keep participants warm.
The reason why Snowga is such a great outdoor activity is because of the positive effects it has on the mind and body. 
It is a fun way to get people outside during winter. It can be practiced by people who are yoga experts, outdoor lovers and people who are new to yoga as it does not require much flexibility. People are limited by all the clothes they are wearing therefore this is great for someone who is new to yoga.
Snowga will also help clear your mind. The cold  weather and beautiful scenery will help you relax as well as keep concentrated on your movements. If you are looking for a challenge, we highly recommend taking on this trend.
Now, with all the restrictions the Canadian government has put in place in order to fight the vicious Coronavirus, many are left wondering when or how they will be able to attend their favourite yoga classes.
The latest rules and regulations state that outdoor activities are permitted individually, or with family members before curfew time which is 8pm. That is great news for passionate teachers and dedicated yogis! It means that these latter can practice yoga anywhere and everywhere they want as long as the new health measures are respected.
So what are you waiting for? Get your yoga mat ready, gear up and go outside. If you live with other individuals, get them onboard as well. You can all go to a park or even practice Snowga straight from your backyard.
If you are not a fan of the outdoors, we invite you to visit YogaTribes. We have a wide selection of yoga classes happening everywhere and at any time. Best part is, all our yoga classes are at a price you don't want to miss. All you need to do is book the class you want for the price that suits you. No more waiting in line at the counter and no more membership or buying in a bundle hassles. Booking an online yoga class has never been easier. 
Visit YogaTribes.com to book your spot NOW!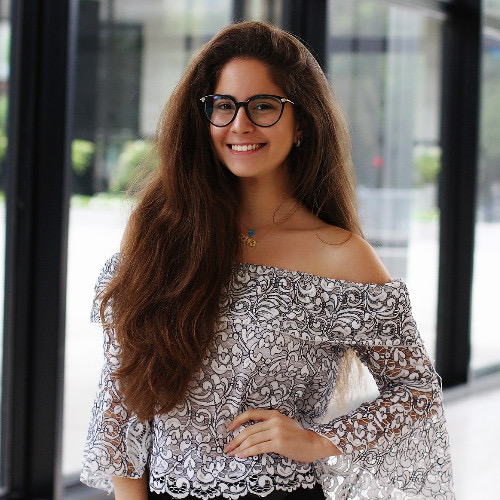 Rita Latif
Collaborateur