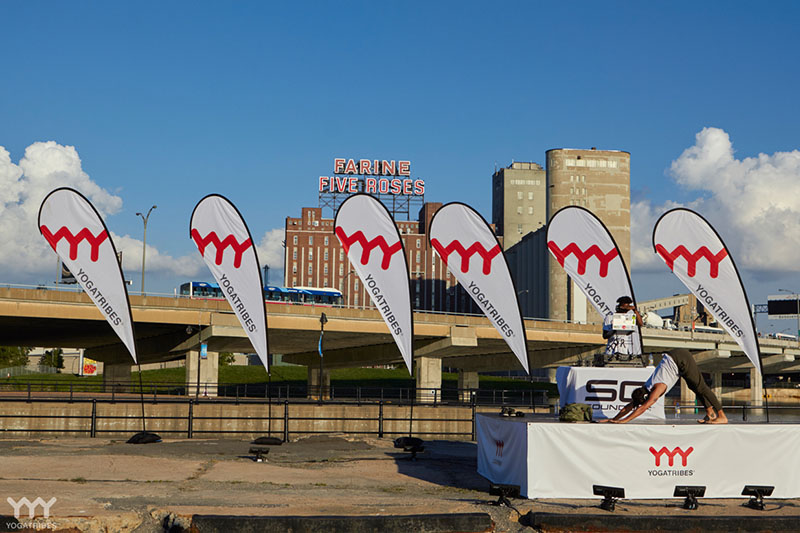 September 9th has been circled in my calendar since last February – and I honestly can't wait! What's happening on that day, you ask? It's the second edition of the YogaTribes SoundOff at Peel Basin – and I'm really excited to finally experience it.
Let me explain the concept: four classes are offered throughout the day. During each class, participants will have the opportunity to put on noise-cancelling Bluetooth headphones (light and comfortable!), to be fully immersed and focused on the class. I don't know if this is true for you, but I find that I sometimes don't benefit fully from my yoga class due to ambient noise, or worse, because I can't hear the instructor.
Another distinctive factor to this totally immersive experience is that each session will be available to over 100 participants. Therefore – and I've talked about this before – there will definitely be strength in numbers. It's an amazing experience to look around and realize that everyone around you is engaged in the same posture! It's a truly emotional experience.
Whether you're new to yoga or a seasoned practitioner, this event will feature a wide range of classes set to music by Selena Isles (aka DJ Serious Black). Such classes are sure to please everyone. Select the one you prefer or take them all! Melody Benhamou, Studio Idolem's founder, will kick off the day with a 10 a.m. class. Next up will be a Kundalini class with François Turgeon of Studio Bliss at noon, a Hatha class with Mélanie Richards from Studio HappyTree at 2:30 p.m., and the VIP Vinyasa Flow session with Andrew Bathory at 7:45 p.m. This will be widely publicized on social media with our Instagram stories and our Musicaly's clips.
And that's not all. Peel Basin will reinvent itself into a Yoga Village with a grassed lounge, the perfect place to unwind between yoga sessions and where you can also try the UNDA board (which I had spoken about here), sip on some delicious Kusmi tea, nibble on OatBox bites and other delicious snacks offered by Unique Foods. Henna tinctures will be offered for sale and you can even draw mandalas with the Expo Yoga team. After the evening VIP yoga session, the space will be transformed into a "grassy dance floor", while still immersed in SoundOff mode. (I confess: I'm looking forward to the SoundOff dance party more than the actual yoga experience, but please don't tell a soul!) In addition, you will be eligible to win a yoga retreat worth $ 2,199 offered by Flight Tours, the Menara travel agency and TunisAir.
The dress code for the event is Zen and inspirational, and you're invited to dress up in your finest "gypsy wear" for the occasion. Tickets are available at a cost of $25 for the 10 a.m., noon and 2:30 p.m. sessions, and $30 for the VIP session at 7:45 p.m. Not expensive considering that you'll get some free King's Island coconut water and other surprises. ( I wish I could share more details here but they wouldn't be surprises if I did, now would they? All I can say is that you will be spoiled!)
I'll see you there?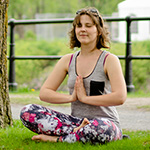 I'm looking for the most amazing yoga classes in Montreal
I'd love to talk about you or visit you. Would you like me to come to your studio?
Email me : [email protected]