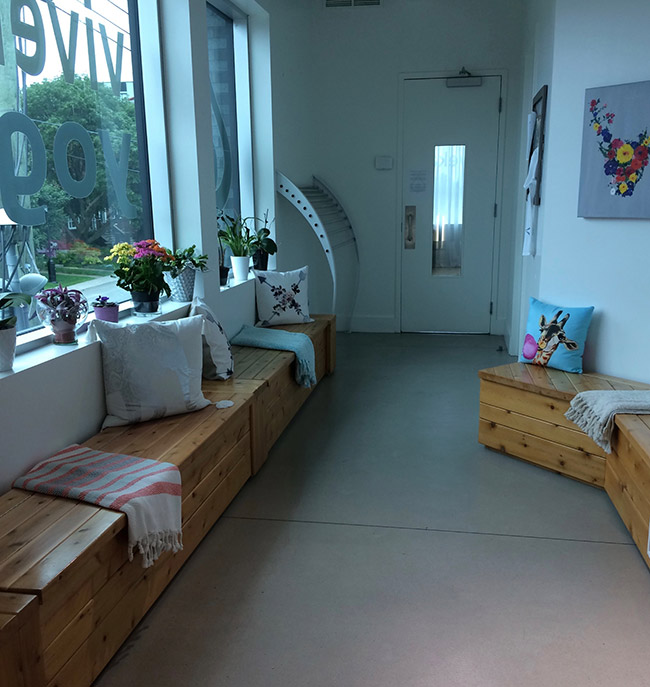 Viveka would've been my neighbourhood studio if I had practiced yoga when I was younger. I dreamed of practicing it for a long time without having the occasion, or rather have taken it. I was happy to have the chance to go back to my hometown city and discover this small studio.
I entered the small studio without any expectations. Michelle, the owner, gave me a warm welcome by showing me around the premises. It is simply furnished, unpretentious with a small cloakroom, and a classroom. The room is not too big to offer intimate and well supervised courses.
I really appreciated the Empower session with Michelle. It was a nice balance between relaxation and energy that revitalized me for the rest of the evening—and for the rest of the week. Her teaching is a beautiful mix of flows and postures, maintained with a few moments to practice the poses we love most. During the course, I wanted Michelle to befriend me due to the humour and friendliness that she puts in her teaching.
The studio's schedule varies in time, as much in terms of different yoga classes being offered, and rooms' temperature. It's clear that there's something for everyone. This is the charm of a neighbourhood studio. It offers yoga for all, at all times, under the same room. Even if it's no longer my neighbourhood, we will certainly meet!
The advantage of practicing at Lachine is that the river is nearby. Viveka offers many practices on the waterfront, as well as yoga on the river, and coffee. I invite you to visit their website and to follow them closely to be on the lookout for all these great opportunities to do yoga differently.
Take advantage of their open doors on September 22, 2017. All profits from 5-dollar courses will be given to AMI Quebec.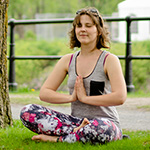 I'm looking for the most amazing yoga classes in Montreal
I'd love to talk about you or visit you. Would you like me to come to your studio?
Email me : [email protected]