Hundreds of classes to choose from every day, everywhere.
YogaTribes, the yoga platform that brings together teachers, yoga enthusiasts and studios around a wide selection of yoga classes has never been more relevant.
With the closure of yoga studios across Quebec due to confinement regulations, the number of online classes has exploded. Therefore, the Montreal based "one stop virtual yoga shop" launched its very own broadcasting platform, YogaTribes LIVE. This latest solution is every yoga teacher's very own live studio.
"YogaTribes is a smart and easy solution for dedicated teachers to advertise their virtual classes and for passionate yogis to access them," explains Sophie Lymburner, Founder of YogaTribes. "We help students connect with their favourite yoga teachers, attend classes and be part of an amazing online yoga community in Canada and around the world."
YogaTribes holds a wide selection of yoga classes. And since it was established in 2018, YogaTribes' mission has always been to make yoga accessible to everyone, regardless of their age, fitness or gender.
The platform makes it possible for yoga teachers and studios to attract students, and for yogis to indulge in their various services. By booking classes through YogaTribes, yogis automatically join the teacher's tribe which allows them to stay up-to-date with all the teacher's news, class modifications and yoga trends.
Contrary to the other platforms, this latest streaming solution was created specifically to accommodate online yoga classes.
Best part is, it's free to sign up on YogaTribes! Teachers can enroll up to 40 students in any of their online classes with no time limit or constraints. No more connecting or downloading unnecessary applications, no more security or technical problems. Students don't need to wait in line at the counter nor worry about any membership or buying in a bundle hassles. All they need to do is simply create an account, book their class and pay directly through their profile.
YogaTribes also makes it easier for teachers to manage their online bookings and their money goes directly into your YogaTribes account. "Other broadcasting platforms were not intended for online classes. There was a need to create one specifically for that and that's exactly what we did. Yogis can even book a class in another city, why not! The virtual world has no limit."
Everyone can use the Yoga Style Recommender to choose the class that best suits their needs. This is an invaluable resource for participants who are new to the yoga world and don't know where to start.
Be part of this unique experience and book a class NOW!
Make sure to invite your friends to create a YogaTribes account.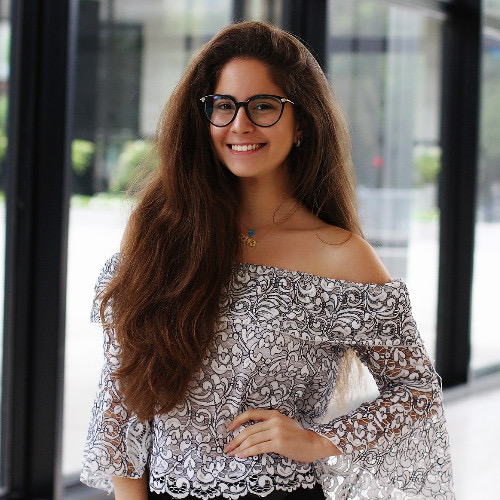 Rita Latif
Collaborateur