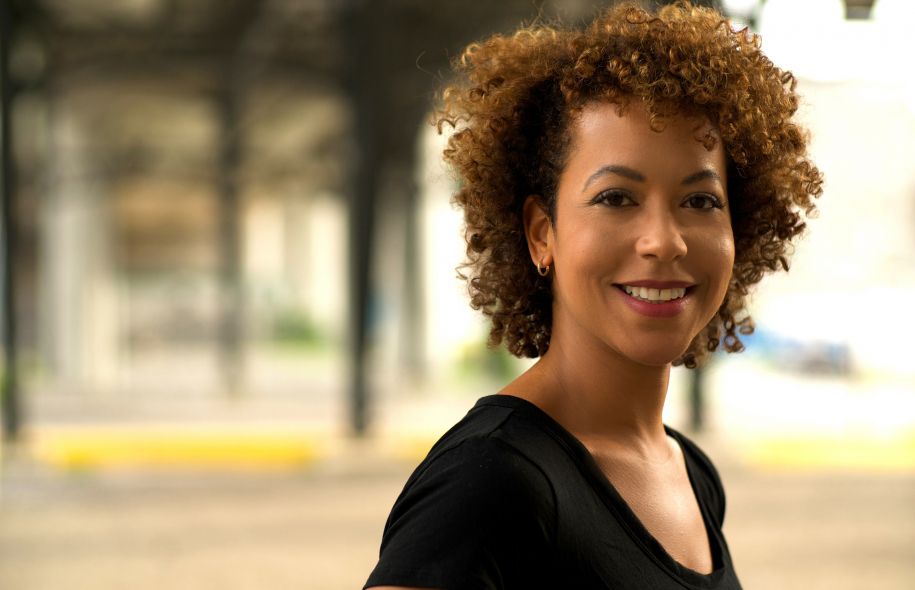 My mom was always a bit of a hippy in the seventies. A book about yoga was often lying around the house when I was young, I would often flick through it, fascinated by the photos of Indian yogis in white robes, bent into what seemed like impossible positions.
When I was 25, I traveled to India. During my time there, I felt drawn to the idea of participating in a yoga workshop – I was at once fascinated and intimidated by the idea. After years of pushing myself to get back into a yoga studio, I finally managed to overcome my feelings of intimidation and awkwardness. Somehow, somewhere deep down, I always new that it was in the studio that both my body and mind felt the most at peace.
Today, I am a journalist with a yoga teaching certification. Yoga still brings me peace, and I especially enjoy sharing the many benefits of yoga with others through my writing. However, I must admit that I'm not always the most disciplined yogi… I'm still intimidated by certain inverted postures; I also have to admit I have a penchant for drinking wine, snacking and sleeping in.
Even if yoga is seen as a symbol of introspection, it's always more fulfilling with others. I find that being part of the yoga community really helps motivate me to get to the studio and to get on my mat at home. If you've always been hesitant to dive into the world of yoga, finding a supportive community like YogaTribes is a great way to finally motivate yourself to jump into the deep end and discover something great. If you're already a disciplined yogi, then a community is always a great place to find inspiration and to continue learning new things.
Beginners, experts, traditionalists, rebels, the brave and the shy will be able to find their place on YogaTribes. The platform is a starting point from which you will be able to meet people who share your interests and passions as well as consult information and content that will help you grow.
This blog is our little space to share original content and interesting articles with you. I can't wait to read your reactions, to learn about what drives you, and get to know you. But lets never forget that after reading, analysing and commenting, we always need to take a moment, to get out into the world and truly connect with the other members of our tribe.
Namaste