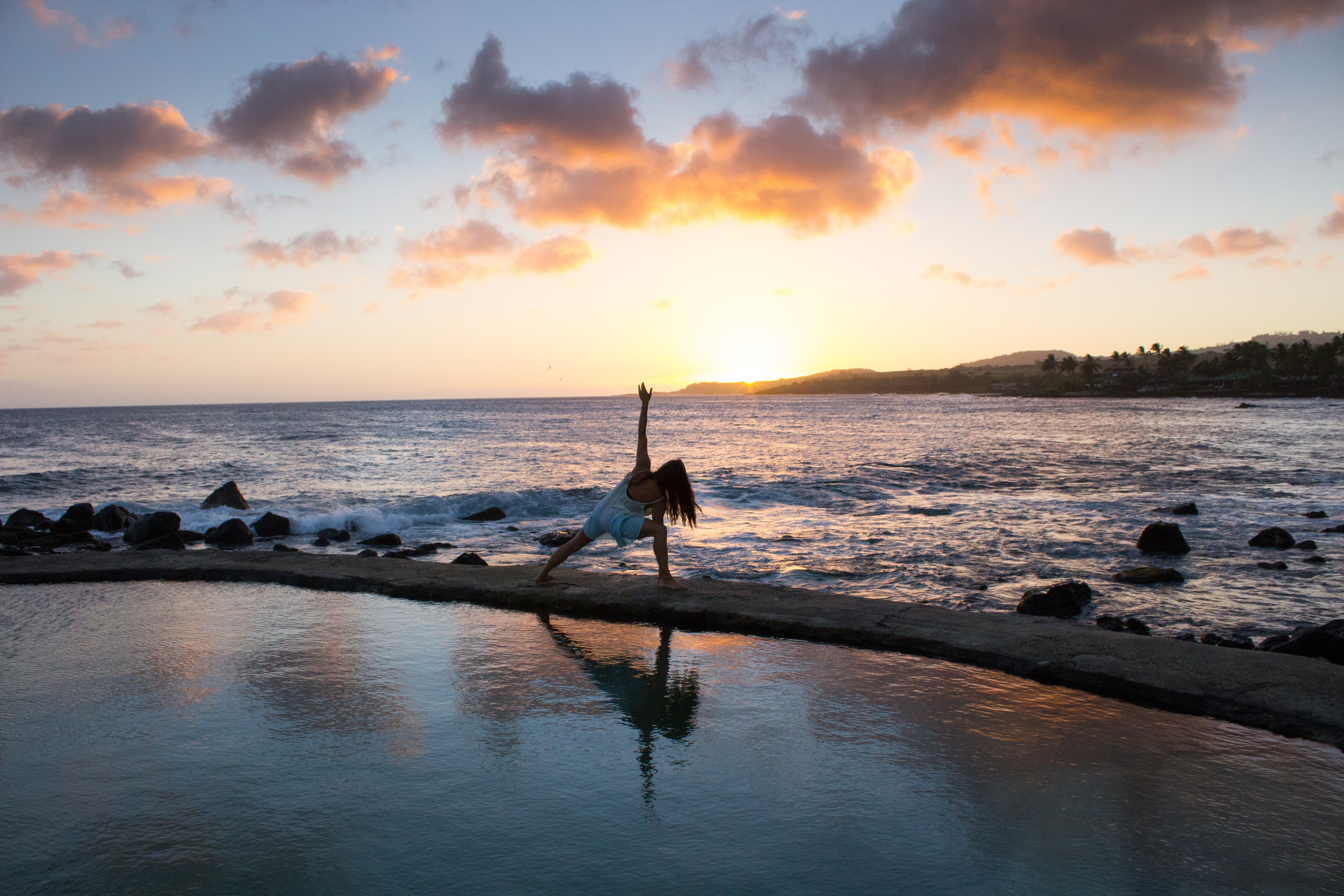 Summer in Québec is indeed very short, but we know how to enjoy it. With picnics, BBQs, trips to the park or the beach, we practically live outside during the summer. Who wants to go back inside to practise yoga? With this mindset, many outdoor yoga classes are offered, free or not. The sounds of the wind, cars, and people walking by mix with the teacher's voice to provide a completely unique experience every time. At night, the sunset offers an incredible show. In the morning, the sensation is completely different. You feel like you're waking up before the city, along with the birds. The day goes so much better.
Having done outdoor classes in many places, and in many different environments, like on grass and on sand, I recommend that you take a thick mat, as surfaces can be uneven. Wash your mat before using it again inside or have one for the inside and a second for the outside to avoid bringing grass in all the studios you visit. I haven't tried it yet, but I think that for my next outdoor session, I won't even use a mat to avoid all those issues. Alternatively, I have noticed that more and more sessions are taking place on concrete or on wooden terraces. The best of both worlds!
Here is a non-exhaustive list of the outdoor classes offered this summer: (The classes will likely be cancelled if the weather is bad, so please contact the organizers to confirm if a class is scheduled or not).
Free classes:
Yoga under the trees at Parc Balwin, corner of Marie-Anne and Fullum, Mondays from 5:30 pm to 6 pm by Pop Spirit (from June 12th to August 14th).
Yoga in the Jardins Gamelin, Parc Émilie Gamelin, Wednesdays from 7:30 am to 8 am with Magali Roy (all of July, August 3rd, 24th, 31st, and September 7th, 14th, and 21st).
Yoga on sand at the Village au Pied du Courant on Sundays at 6 pm. Different teacher every week (from June 1st to September 16th).
Pose Lunch Yoga with Lolë at Bota Bota every Thursday from 12 pm to 12:45 pm (from June 8th to September 28th).
Viveka Yoga offers classes on Saturday mornings from 9 am to 10 am (starting June 26th).
Pay classes:
Kathya Brouillette teaches at Parc Lafontaine on Mondays and Wednesdays at noon and at Parc Maisonneuve on Tuesdays and Thursdays from 5 pm to 6 pm (from June 12th to August 24th).
Yogasantéplus offers session on Mondays and Thursdays at 6 pm at Parc Maisonneuve (from July 3rd to September 7th).
I wish you a wonderful summer of yoga, and stay tuned: I might have forgotten some of the classes. Maybe your studio even offers outdoor classes; check it out!

Namaste!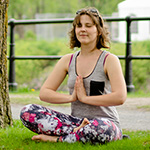 I'm looking for the most amazing yoga classes in Montreal
I'd love to talk about you or visit you. Would you like me to come to your studio?
Email me : [email protected]