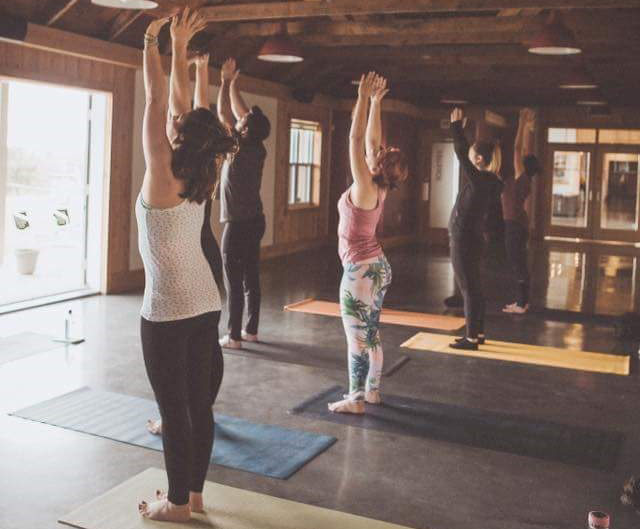 YogAventures is the brainchild of Yanou Simard and Stéphanie Blain, who wanted to democratize yoga, pull it out of the studio and return it to a natural setting. For the past few months, these two instructors have offered workshops and activities where participants can enjoy nature while practising yoga. Whether through a walk in the woods or a visit to a vineyard, they have an incredible ability to make us fall in love with our corner of the world all over again.
I had the opportunity to attend their last event, a yoga session at a vineyard. The view surrounding us during the class was majestic. During this type of class, I always have trouble closing my eyes during relaxation, as I don't want to give up my view of the landscape.
Yanou and Stéphanie teach as a duo, but the class runs in perfect harmony. While one is demonstrating the postures at the front of the class, the other moves among the students, adjusting their positioning as needed. This practice makes the class much more accessible, and is a perfect opportunity to initiate a friend to yoga!! What makes it truly fantastic is that the class continues to flow naturally, even when they switch places. I can't even decide who is my favourite, as the class flowed seamlessly between the two of them!!
What truly got me hooked on the YogAventures experience was the unique bond between the participants, many of whom are on their second or third workshop with these instructors. The rapport among the students is palpable.
Stay tuned for more YogAventures news, and join Yanou or Stéphanie's tribes to ensure you don't miss a thing! I'm positive you and I will cross paths!
Photos: Jonathan Gaudreau

Namaste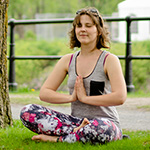 I'm looking for the most amazing yoga classes in Montreal
I'd love to talk about you or visit you. Would you like me to come to your studio?
Email me : [email protected]