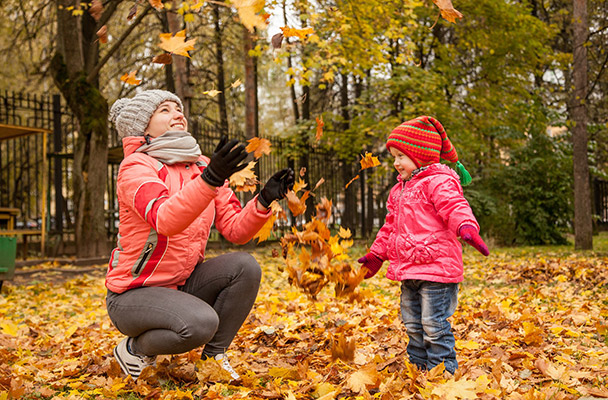 Autumn delivers intoxicating aromas and heady colours – but also sudden changes in temperature, with all of the associated risks and inconvenience! These rapid shifts can seriously impact the immune system, especially in children. It's a time for runny noses, stomach flu, and coughing – there may be plenty of sleepless nights and no-energy days ahead for parents as well as their kids.
In addition to good nutrition and healthy life habits – wash your hands as soon as you get home! – yoga can strongly boost our natural defenses by stimulating the organs and glands of the immune system. Children will be delighted to learn that some postures will help the "little soldiers" who defend our bodies against enemy viruses. Offer your child a few short yoga sessions – based on interest, two or three per week will be enough. Play some infectious (but not too distracting!) music to stimulate your child. Mornings are usually ideal; however, if this timing doesn't fit your schedule, try a pre-dinner session since evening meals are usually heavier and will make the postures more difficult and less fun to execute.
Obviously, these postures are just as beneficial to a child as to an adult. Start with one or two sun salutations, as this sequence has a positive impact on the endocrine system and by extension, on your child's development. Next, to stimulate the spleen (the blood's filtration system), move into the bow and/or camel postures.
Located just behind the sternum, the thymus gland helps produce infection-fighting cells. To stimulate it, try the cobra and/or fish postures. Continue with the candle pose to benefit the lymphatic system, and a seated twist to help eliminate toxins from your digestive tract.
A practice that is mainly focused on stretches can be very beneficial to the immune system. But be careful: never push, and ensure your child can comfortably execute the postures. If not, start again, with a gentler approach. Note that while other postures might be helpful, the ones listed above will wake up your "little soldiers" and ensure your body, as well as your child's, are well-defended.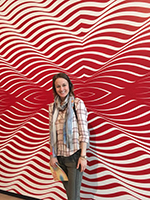 Valesca da Costa Gehrs
https://apprendreagrandir.ca/
Me, at a glance: a journalist by training, a Brazilian by birth and adopted Quebecer, mother to two lovely jewels, the spouse of a pretty great guy, and a yoga instructor for children. Dig a little deeper, and you'll discover that I'm passionate about the welfare of children (they're the future of our planet!) and am a real people person. I love to learn, I love nature, music, the arts… in short, I love life and everything that's authentic. I look forward to sharing yoga practice with you and/or your children!! Certified by Yoga Alliance and the Fédération francophone de yoga.