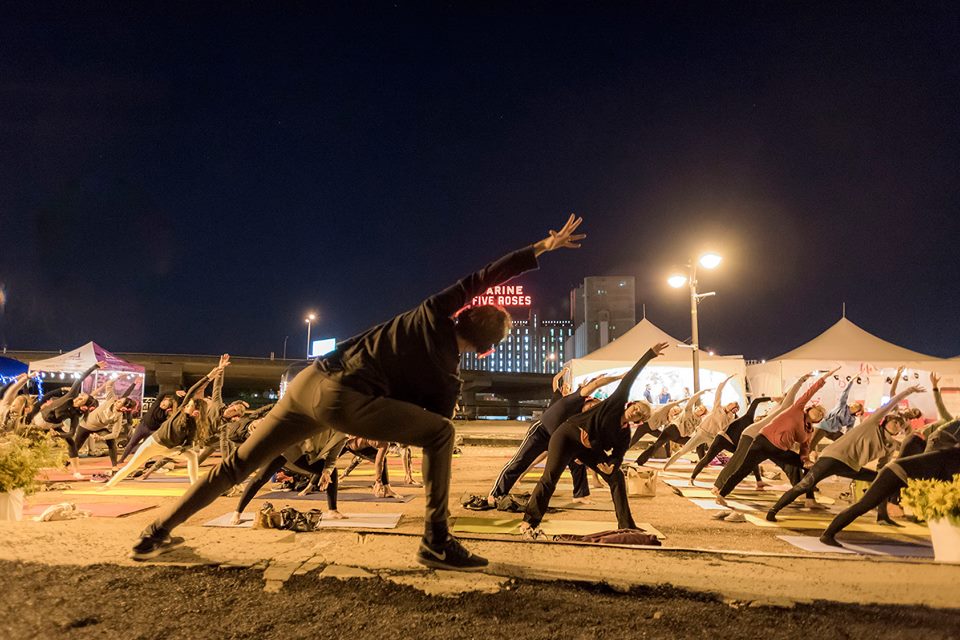 Last Saturday immersed itself with great emotion when YogaTribes had an immense privilege of sharing its second edition of the YogaTribes Sound Off at the Peel Basin. All day long, we were accompanied by the rhythmic and lively music of DJ Serious Black. As a whole, about 500 people gathered before us to practice this activity collectively. What a magical moment—that I will explain—with these 5 responses:
Pleasure
It was the watchword we had given ourselves and everything was there to give us the maximum. The site, open to all, offered us, throughout the day, tastings and sale of vegan food, massages, henna and improbable encounters. To this was added the green zone, a magnificent lounge where it was possible to lounge and enjoy the view of the city as well as demonstrations of AcroYoga and UndaBoard. Finally, "SoundHealing" was offered.
Empathy
Our morning began with Lili Michaud, a Yoga instructor at Idolem Laval, who replaced Melody Benhamou, the founder of the studio. Unfortunately, she was stuck in St. Martin due to Hurricane Irma. The session was dedicated to her, along with everyone affected by the hurricane. Lilli wanted to conserve Melody's special event, for whom was important to her community.
Intensity
Furthermore, François Turgeon of Studio Bliss offered us a class all in his image, where he intertwines both endurance and laughter. He even invited participants to follow the beat of the music to help them push their limits, which surprised us all when many completed a handstand.
Serenity
Melanie Richards, founder of The Happy Tree Studio, continued with a class of Classical Hatha. For the occasion, Melanie invited Bhaskar Goswami, a renowned Montreal Yoga instructor, and founder of Daana. By merging SoundOff's technology alongside Melanie and Bhaskar's yoga teachings, can now satisfy a harnest for tradition.
Love
The evening ended with Andrew Bathory and Natalie Kakon, to represent the English-speaking Yoga community of Montreal of ELMNT Studios. It was the perfect duo to put strength and love into the evening (as the founder of YogaTribes, Sophie Lymburner, likes to say). Andrew mentioned that he would teach a mix of everything that ELMNT Studios offers to give an overview of the experience. For an external viewer like me, seeing these yoga experts in their bubble, singing "Killing me softly" in harmony, was amazing to watch. They were magnificent, dancing to DJ Serious Black's music, all while practicing yoga. Wow! At the end of the session, Andrew invited all participants into a collective hug.
Revelry
With carpets rolled up, the music continued, transforming the space into a dance floor, always including SoundOff music! And you were there. Many of you refused to give us back our headphones. I guess that indicates we have to do this again next year.
However, if you couldn't attend but want to learn more, here's your chance:
I'm inviting you to join their tribes now, so you can live a Yoga experience in their studio.
Lili Michaud
Melody Benhamou
François Turgeon
Melanie Richards
Andrew Bathory
Bhaskar Goswami
Natalie Kakon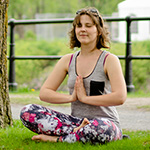 I'm looking for the most amazing yoga classes in Montreal
I'd love to talk about you or visit you. Would you like me to come to your studio?
Email me : [email protected]