Yogatribes provides passionate yogis with the best in-person and online classes and it connects them with dedicated yoga teachers and studios across Canada and the world.
This week, YogaTribes met with one of the most popular yoga studios in the province of Quebec, Metta Yoga Studio. Metta yoga studio is located in downtown Rimouski in Bas-Saint-Laurent. 
Initially founded in 2003 by Hélène Doucet-Beaupré, it is now directed by Francine Dionne. New owner since September 2018, Francine oversees its development with a mission of accessibility, balance and authenticity.
The Metta team brings together more than 15 qualified, passionate and caring teachers. Three premises are available: Inspiration, Gratitude and Presence. There is also a tea corner and a library with a variety of documents to be consulted on site.
The Metta team offers dynamic, fluid or gentle yoga classes to suit everyone's needs. These include power yoga, hot yoga, restorative yoga, relaxation yoga, yoga for active retirees, chair yoga, yoga and meditation, yoga oncology, therapeutic back yoga, Iyengar, Ashtanga, etc. In the summer Metta offers outdoor courses in parks and on the beach.
Marie-christine Fillion Parent, assistant teacher, gives us a bit more insight to running a successful yoga studio and especially during a pandemic.
– Why is yoga such an important practice?
For so many reasons and each yogi could provide a very personal answer. One of the benefits of practicing yoga is that it helps us to develop a response to relaxation, a very useful element at the moment to reduce anxiety and promote sleep. Taking the time to settle down, to take root in the present soothes stress and improves concentration. Likewise, accepting what is in the practice encourages this same acceptance in daily life. Reflecting on the gratitudes allows us to appreciate life's little joys more fully. At the same time, it promotes physical, mental and emotional balance. It is through these 3 human components that each yogi finds his or her meaning and engages in this practice.
– What makes differentiates you from other yoga studios?
Our teaching aims to be as personalized as possible, we invite the student to drop in with confidence and adapt the practice to his or her needs. In spite of all the measures we take, we want to create a warm and welcoming environment in which everyone can achieve their full potential. Access to yoga is very important to us. We offer one class per week free of charge as well as various online videos. We will satisfy each yogi's needs.
– How has the current situation affected your studio?
At that time, we had stopped most of our activities. Currently, with the measures in place, we can only accommodate half of the students on the premises. It's a happy problem, but it does mean that we sometimes need to refuse people to come to class (drop-in or resumption of classes).
– What advice would you give to other yoga teachers to help them start their own studio?
To listen to your students and to have a lot of passion! To take pleasure in your work, to constantly renew yourself, to have several reliable people to rely on and to train with happiness! Your intuition is a good advisor. Likewise, go and seek help and guidance. This is not a luxury! You can't do everything. It is a necessity to keep yourself motivated and efficient.
We invite you to visit Rimouski by booking one of Metta Yoga Studio amazing online classes NOW on YogaTribes.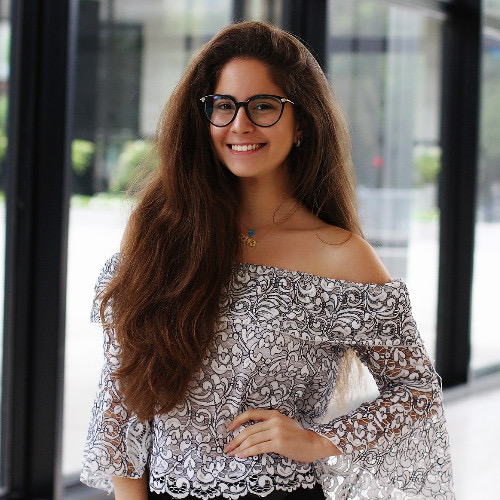 Rita Latif
Collaborateur
---
Francine believes that each person carries within them the resources to be happy and make the best decisions for themselves. Trained in psychology (B.A.) and ethics (M.A.), she acts as a Certified Professional Coach (C.P.C.) and is today recognized for her contribution to the tens of thousands of people who have consulted her over the last thirty years. Introduced to yoga in 2012 through her triathlete training, it was in 2017 that Francine began a 200-hour training session with Hélène Doucet-Beaupré and Philippe Boucher to teach it.  In 2018, she guides her first class and a few months later, she acquires the studio! She intends to devote the next few years to perfecting her personal practice and teaching, convinced that yoga is a direct path to better physical, mental and emotional health. This is what yoga brings her: deep calm and joyful relaxation in the face of life. She will guide you with confidence, motivation and respect in your quest for well-being and happiness.
Francine has completed the Basic Yoga Teacher Training (2018), the Mindfulness Meditation Training (2018), the Roundness Yoga Training (2019) and the Yoga Bali Breast Cancer Program (PYBCS) (2019).  She is accredited by the Quebec Breast Cancer Foundation as part of Ma Santé Active. People affected by breast cancer may be eligible for free yoga sessions.