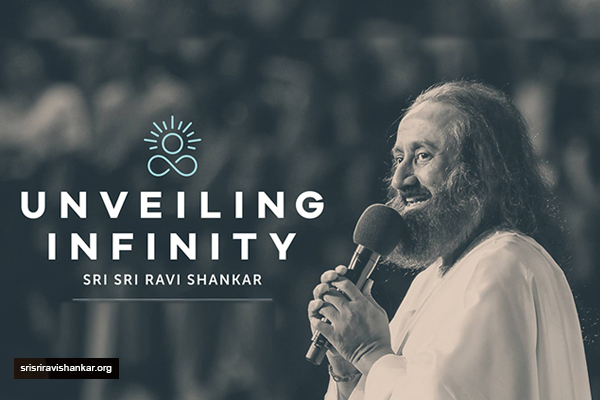 The Vigyan Bhairav is a sacred text that has existed for thousands of years. It describes 112 meditation techniques to experience a sense of infinity within itself, a sense of deep inner peace. And it is life changing.
Only a few initiate have been able to decode its invaluable messages and interpret its holy meaning and teachings.
It takes a fully realized Master to interpret this text and to simplify and present it in a concise way to the public. This is a necessary and indispensable step.
One of them is none other than the founder of The Art of Living Foundation : Gurudev Sri Sri Ravi Shakar.
This world-renowned global peace ambassador and spiritual leader who has taught over 60 million people in over 155 countries through his inspirational teachings, his foundation and his website, will be in Montreal this week, guiding us through what will be a special three-day event between July 12th to 14th.
He's in Canada for Unveiling Infinity, as part of an international tour, desiring to promote his inspiring message about the critical importance of meditation in today's fast-paced world. In addition to Montreal, he is teaching the program in both Toronto and Calgary.
According to Ralph Matta, the co-director of the Art of Living Montreal centre in the Mile End, the primary objective of this tour is to bring simple but effective meditation techniques to the public. To help show participants, whether experienced in meditation or not, that meditation is a tool that can bring a deep feeling of peace and harmony to the body, mind and spirit. Mastering your breath is a process that is easily accessible to all.
Some of the techniques are simple and work quickly. The effect is a reduction in stress levels and a deep feeling of inner peace.
Personally, I have found that meditation has had a significant impact in my own life. It has helped me concentrate on my creative projects, calm my anxious mind, and more importantly, restore a sense of balance and inner peace. I have found it to be a terrific way to start the day.
American author and professor, John Kabat Zinn, has stated that it is indeed a radical act of love just to sit down and be quiet for a time by yourself.
Why not invest in the greatest act of self-love and offer yourself the gift of experiencing a taste of infinity, within yourself?
And what better way to conclude than by sharing this quote from the Master himself: « Getting in touch with the infinity within makes you intuitive, innovative, emotionally fit and intellectually sharp. Meditation is the way to get there.»
To participate in this program, simply go to this link: www.unveilinginfinity.ca/montreal-en
Website : www.srisriravishankar.org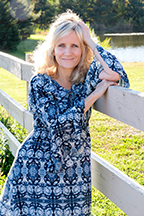 Isabelle Lafleche
I'm a writer and the author of the novels J'adore New York, J'adore Paris, and J'adore Rome. You can follow me on my blog, Twitter, Facebook, Instagram, and on my website.