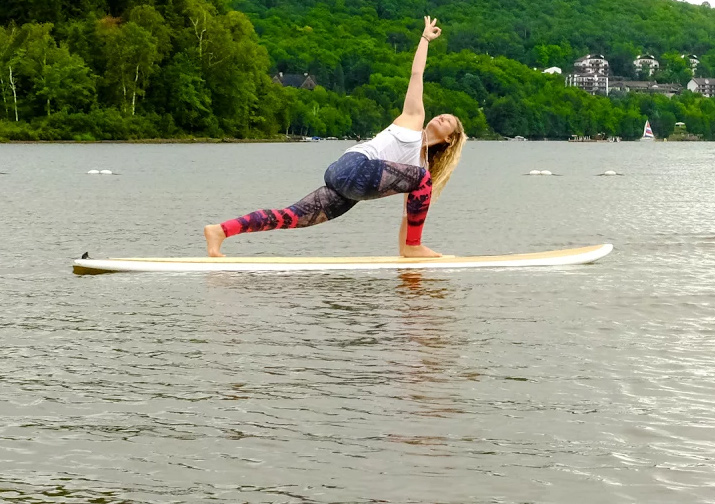 Sometimes I think I was born in the wrong country. I'm constantly dreaming of beaches and seascapes, and with the dull weather over the past few days, I want to hop on the next plane to Hawaii.
Luckily, I took an Unda Yoga class with PopSpirit's Marie-Ève Bertrand at the Centre Kinésphère. What an incredible way to recreate the beach experience! A Quebec pioneer of SUP Yoga, Marie-Ève has developed a wooden board that mimics a SUP on water. The board is called Unda, which translates to "wave". Unda Yoga classes are given on this board, in a studio. A fabulous way to extend summer!
Throughout the class, Marie-Ève kept us in the beach mood, and the board's rocking motion gave us the impression of being on the water. I must admit that when the class started, I felt a little intimidated about getting onto my board, especially since in my one and only SUP experience on the water, I was unable to stand on the board during the entire trip, and my calves hurt for three days afterward. Despite my fears, the class went well. Marie-Ève took the time to review the basics with us so we could get used to the board, on which even the easiest pose can seem like a huge challenge. What I liked best about this class is that you get a different kind of workout. It's much more challenging for balance and core muscles than a standard yoga class, and it's a great way to inject some variety in your exercise routine, improve your yoga practice, and prepare for the SUP yoga season.
For now, Unda Yoga classes are offered at the Centre Kinésphère and the SUP season will kick off soon in Pointe-Claire and the Eastern Townships. Until then, the May and June dates for the SUP, SUP Yoga and SUP Fitness instructor training courses are posted on the website. PopSpirit also offers theme retreats and getaways, including a trip to Hawaii in November. And finally, the team will travel to your chalet getaways to offer onsite SUP Yoga or SUP Fitness workshops. Do you need more options? You can even purchase an Unda Board for your home!
Visit the PopSpirit studio and save it to your favorites

Namaste!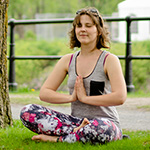 I'm looking for the most amazing yoga classes in Montreal
I'd love to talk about you or visit you. Would you like me to come to your studio?
Email me : [email protected]