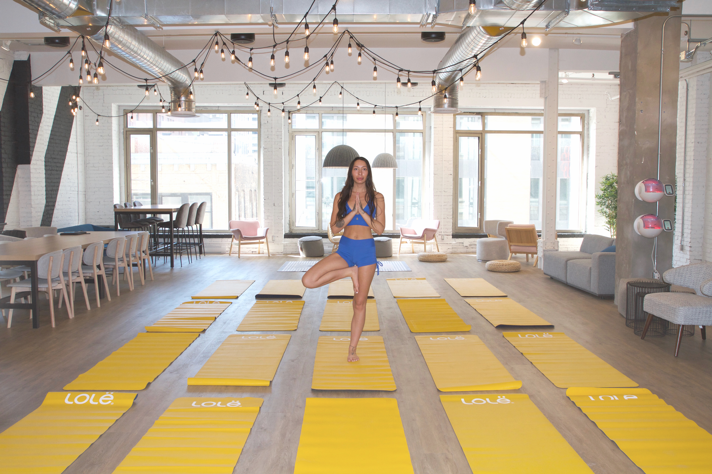 At 486 rue Sainte-Catherine, across the street from La Baie Center-Ville and the bustling Square Phillips, you will be able to stretch, breathe and sweat a bit on your lunch hour or wake up in the bright space of @WorkBase .
The long weekend of Labor Day officially marks, and to our great regret, the end of summer and the beginning of the school year. While we had fun practicing outdoors through the many events and workshops organized by the entire yoga community, is it time to go inside and say goodbye to our favorite yoga events? Absolutely not!
For YogaTribes and its partners, the beginning of autumn simply means using a little more creativity to organize equally inspiring yoga classes. The goal is to keep the motivation to continue a yoga routine begun this summer. That's why we came up with the Fall Yoga series in partnership with the new @WorkBase co-working space. Classes in the fall series will be guided by certified teachers from Montreal on Tuesday and Thursday midday and Wednesday morning from September 17th. Mattresses will be provided and all classes will be offered for as little as $ 10 each. This new series aims to reach downtown workers and residents who do not want to break their heads; you do not need to take anything for your class, we take care of everything.
To see the schedule and the classes that we offer all fall, go now to YogaTribes.com and enjoy the new season to discover a new place, a new yoga practice and a new teacher, all for only $ 10 per class, in downtown Montreal. Have a nice yoga comeback!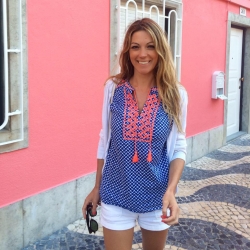 Catherine Maisonneuve
Blogger and yogi at 
Checking-in.ca
Author of the travel blog 
Checking-in.ca
 and freelance journalist specializing in travel, lifestyle and gastronomy. Part-time yogi and passionate about fitness, wellness and adventure.