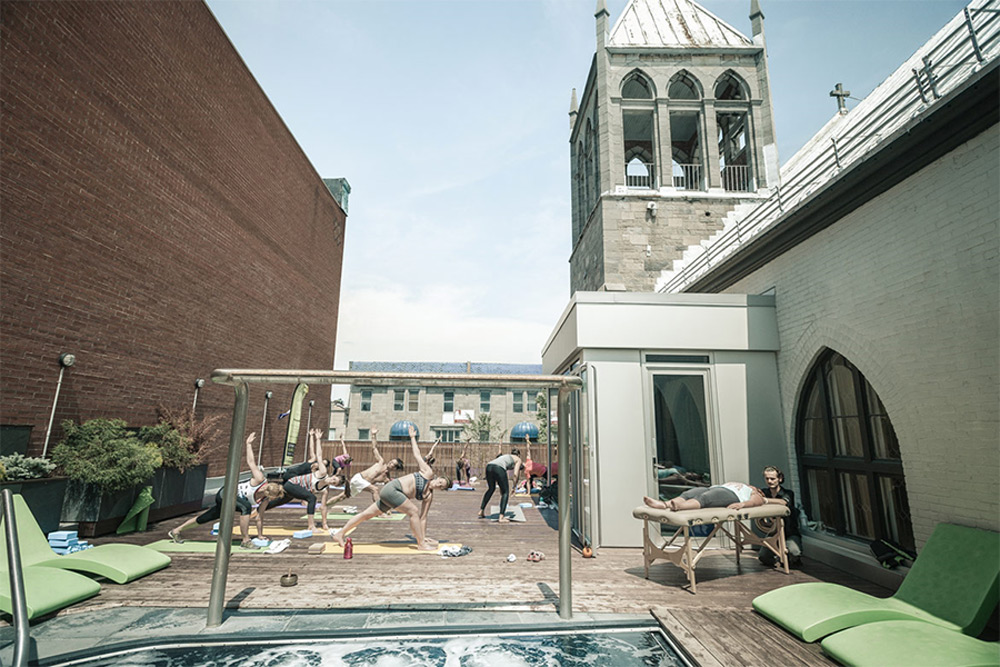 At the beginning of summer, the studio Bliss were announcing their fusion with the Saint Jude Espace Tonus and I was eager to visit the new office space.
The Saint Jude Tonus: they have group training courses, a fully equipped gym, professional services, and a spa. They were only missing yoga, right? Just like that I decided to opt-in for a Power Yoga class one Sunday morning with Francois Turgeon. Upon my arrival, it was calm and peaceful. The washrooms are all equipped, clean, and spacious. The room's lighting is subdued, allowing you to wake up quietly. Furthermore, the premises are small, which allow the courses to be more intimate and individualized.
I was a little worried of doing this course, as it had been a long time since my last time doing Power Yoga, and I was not particularly fit that morning. On the other hand, from the way Francois guided the session, I gradually gained energy, and I came out of the course ready to face my day. The sequences are rhythmic and the intensity is increasing, the history of working harder and stronger.
For Francois, a flow is like a poem, and it must rhyme to its maximum. Also, his courses are not what you'd expect, all while keeping the essence of Yoga. Indeed, I usually expect to follow a flow but with him, it's always a surprising the postures that follow! He is also keen to help his students succeed in postures by replacing us, or by explaining it in more detail, letting us know of his expectations, and how to teach it.
If you'd like to visit the premises by soaking up the calm atmosphere, Bliss Studio's new location is well worth the visit. Check out the studio page for more details. If you wish to take a course with Francois Turgeon, he will offer a Yoga Mix Session at # SoundOff2017. All details are HERE.

Namaste!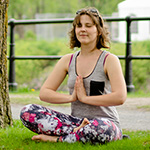 I'm looking for the most amazing yoga classes in Montreal
I'd love to talk about you or visit you. Would you like me to come to your studio?
Email me : [email protected]