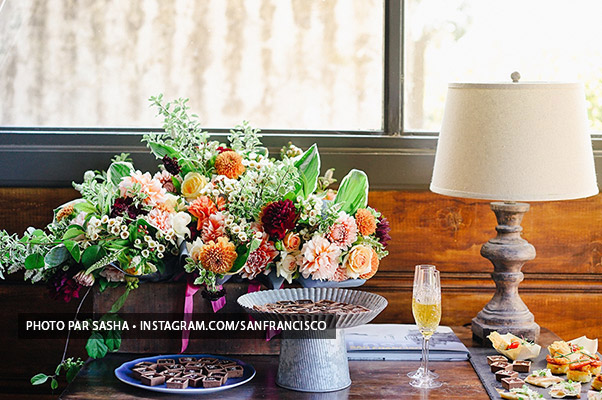 As a woman who loves bubbly, I completely agree with this quote from Coco Chanel: "I only drink champagne on two occasions: when I am in love and when I am not."
That said, I'm an equally strong proponent of plant-based nutrition and health, and not really a fan of soft drinks; moreover, I'm known for wanting nothing but the best. As a result, I've found a fantastic everyday alternative to champagne – one that satisfies the champagne lover in me, without affecting my health or emptying my wallet. It satisfies my demanding palate while also providing that tingling effect, full of joy and pleasure, that I'd love to add to my daily life.
I previously wrote an article on this well-known product, but after meeting a truly inspiring team, I wanted to share once again this treasure trove of goodness known as kombucha.
If you're familiar with my VGtables.com website, you know that I love to talk about a VGtables-inspired lifestyle, and to spotlight people, products and ideas that inspire wellness, both inside and out. Thus, allow me to introduce Sencha Kombucha, a Quebec company.
As a reminder, kombucha is a sugary tea mixed with a fermenting bacterial and yeast culture, which creates a gentle, unique fizz on the palate. It can be enjoyed cold or added to other recipes. As fermentation implies a living organism, kombucha delivers a rich supply of healthy bacteria beneficial to the body. Better digestion, enhanced intestinal health and a strong boost to the immune system are only some of its innumerable benefits to the body.
What differentiates Sencha Kombucha from other brands? First of all, let's look at the team and the philosophy of the company behind this product.
I met Geneviève Tremblay, the warm and empathetic co-founder of Sencha Kombucha, who runs this local business with her partner, Olivier de Grosbois. It was a real pleasure to chat with this passionate, fascinating woman – a lover of cooking, flavours, and needless to say, kombucha – and observe her strong desire to create personalized, tasty recipes.
The company's key objective is to offer the best of its work, in a pleasant and stimulating overall environment, as well as bringing the fruits of its labour to the general public through a presence in traditional grocery stores and markets. The company currently has 110 points of sale.
The quality of their raw materials is also exceptionally high. Their brand's cornerstone is green Sencha tea, an extremely popular and commonly cultivated variety that is considered the king of teas in Japan. It also contains the most catechins (and therefore antioxidants), which are essential in countering oxidative damage linked to the premature degeneration of our bodies.
Organic products are also added to deliver an outstanding taste experience and optimal health benefits. Instead of artificial flavours or colorants, real puréed fruit is added to obtain a naturally-sweetened kombucha with a pleasant mouth feel and appealing colour.
The company is also focussed on creating an authentic and enhanced product for maximum quality with minimal sugar content, as well as flavour that is both unique and fresh with each sampling. Every recipe is brewed and then stabilized, without resorting to a soulless "assembly line" production that disregards the vitality of the changes occurring as the raw materials react. All of this potential is then bottled in an original glass container that is reusable, recyclable, and refundable!
Finally, the company collaborates with other local producers – including microbreweries – to create original culinary concepts. There is strength in numbers, and this philosophy helps promote our incomparable Quebec-based products.
It's obvious that Sencha Kombucha goes above and beyond anything else currently available on the market.
This is very similar to my own life philosophy, and that of VGtables.com.
Use the ordinary to create the extraordinary.
Go back to the basics and share them with everyone.
I truly hope we will soon see Sencha Kombucha in every grocery store, and beyond. After my conversation with Geneviève, it's clear that they have a lot of surprises and delights in store for us in the near future!
It's a fantastic alternative to soft drinks, and much less sweet. It's also a terrific choice for anyone wishing to limit their beer or alcohol intake. And let's not forget the endless possibilities for concocting new cocktails that skillfully blend health and taste; in fact, you will find inspiring recipes printed on every bottle of Sencha Kombucha.
Life is a series of evolving events; this product wonderfully reflects this state of mind. Sencha Kombucha has understood that the world never stops changing. There are also meaningful benefits: simplicity, authenticity and quality are closely linked with the joys of celebration, togetherness and sharing. This movement is a veritable ode to life itself – join in today!
An important note: I was not compensated for writing this article. More than anything else, I believe in sharing information that reflects my values with the entire world.
In terms of the various choices offered by Sencha Kombucha, I'm most fond of Number 1. While it has a purist quality and most closely resembles champagne, it also blends in well with my cooking… however, I'm already thinking about recipes that incorporate the others, so I reserve the right to change my mind.
Enjoy discovering this product!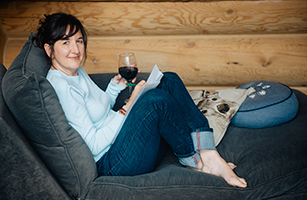 Karine Verpillot
Karine is an executive assistant, naturopath, culinary chef, coach and trainer in gourmet and plant-based health, and a wellness and culinary blogger with
VGtables.com
. Focussing on Simple Healthy Flavours, and on nourishing herself to reinvent herself, is Karine's daily priority. Welcome to her world!