About the Class
Designed to bring awareness to health issues and offer simple stress-reduction techniques. The subtlety of the practice is balanced with good humour and engaging guidance. Could I experience more out of life?: Effective ways for the body to be strong yet supple and pain free. No-cost methods that naturally allow you to remain relaxed regardless of life situation. Simple techniques that sharpen the mind and senses to extraordinary degrees of clarity. Mind mastery that transcends tension, worries, regrets and all the side effects that accompany them. This multiple award winning presentation points to a truth that is verified by ancient sages and cutting-edge medical research. This talk about the five principles of optimum health, is about your: Proper Breathing, proper relaxation, proper exercise, proper thinking and proper diet.
About the Tribe Leader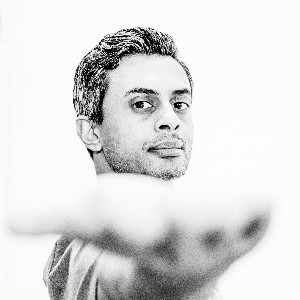 Bhaskar Goswami: teacher, speaker & yogipreneur Bhaskar Goswami is an impactful speaker and a senior yoga and meditation teacher from Assam, India. He is the founder of BODHI, a multiple award winning company dedicated to offering genuine wellbeing to people in workplaces. He is also the founder of daana (CBC Media Prize 2016, Startup of the
Where to?
Park Rising
462 Rue Main
Hudson, QC

About the place