About the Class
Le power yoga avec son « Flow » enchaine les postures l'une après l'autre, mettant l'emphase sur l'endurance et le rythme respiratoire.Offre un travail rigoureux et complet.C'est une excellente façon de libérer les tensions et l'anxiété accumulées.Tonifie le corps, améliore l'endurance et la capacité de concentration. Power Flow yoga is characterized by dynamic postures linked together with an emphasis on endurance and respiratory rate, providing a rigorous and comprehensive practice. A great way to release tension and anxiety, while toning the body, improving endurance and concentration.
About the Tribe Leader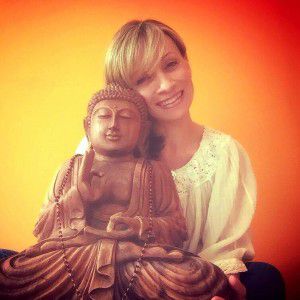 Tracy is a 200hr RYT (Registered Yoga Teacher) who completed her training in the traditional Hatha and Vinyasa styles of yoga and has taught many different classes including Prenatal yoga, Kid's yoga, Sivananda yoga and Chair yoga for seniors and students with limited mobility. She has also completed her Mom & Baby Yoga Alliance Teaching
Where to?
Idolem Vaudreuil Hot Yoga Chaud
110 Rue Joseph Carrier
Vaudreuil-Dorion, QC
J7V 5V5

About the place