About the Class
Cette classe permet de réveiller le corps en douceur et de placer une intention pour la journée. Sous le thème de l'élément AIR, qui est relié au chakra du Coeur, nous ouvrons notre coeur à la compassion, à l'amour inconditionnel, et au respect de soi/des autres, par le biais d'une classe de Prana Vinyasa Flow mettant l'emphase sur les cambrés arrières, pour tous les niveaux.
About the Tribe Leader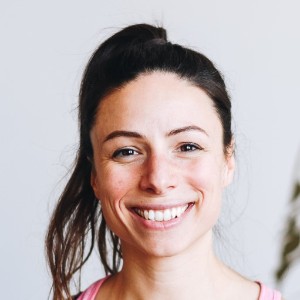 Professeure Certifiée 200 heures en yoga prana vinyasa flow (©Shiva Rea). Je poursuis ma formation pour obtenir la certification avancée 500 heures. J'offre des cours pour garder le corps en forme, ouvrir le coeur et calmer l'esprit. Le yoga est, pour moi, une rencontre avec le grand Soi.