May 14, 2022 10:00 AM | 60 min.
About the Class
Cette classe est disponible en retransmission jusqu'au 20 juin 2022 Shakti représente toutes les énergies qui se manifestent sur cette terre et qui danse sur la fondation de Shiva. Elle est toutes les femmes - nos forces et nos faiblesses. Shakti notre ancrage, confiance, sensualité, patience, sagesse, créativité, force, abondance, lumière, puissance et douceur. Cette séance va explorer les couleurs de Shakti - elle va cultiver notre force et filtrer notre lumière.
About the Tribe Leader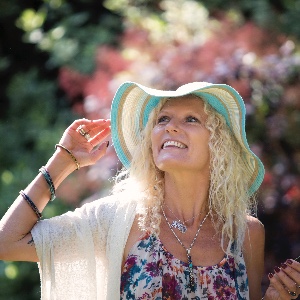 Ecofeminist, auteur, coach holistique, professeur en yoga, méditations et rituels en France, ailleurs et en ligne. Mompreneur et artisanne de ses arts, formatrice et organisatrice de festivals.