October 2, 2020 10:15 AM | 75 min.
About the Class
Un cours de réveil matinal composé de variations offertes pour combler les niveaux des élèves débutants. Le cours contient assez d'explications et aussi des variations progressives laissant la chance à l'élève de s'améliorer dans sa pratique.
About the Tribe Leader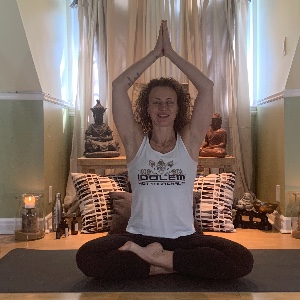 Professeur de pilates et yoga, je mets l'emphase sur l'alignement, la correction et le perfectionnement de la posture du corps et des asana de base tout en nous amusant. Pilates & Yoga teacher, I focus on alignment, body and yoga posture correction and perfection, all while having lots of fun!