About the Class
Le Hatha yoga est l'une des formes les plus anciennes du yoga traditionnel. À travers des exercices de respiration (Pranayama) et des postures (asanas), les élèves apprennent à découvrir ou redécouvrir leur corps et à lâcher prise par un enchaînement de postures (asanas en sanskrit) très simples (doux débutant) ou plus compliquées (Intermédiaire). La classe se termine par une relaxation pour permettre à chacun d'observer les bienfaits de la pratique sur le corps et le mental. Plusieurs intensités s'offrent à vous : doux, débutant et intermédiaire.
Where to?
Espace Intérieur Yoga & Meditation
1250, rue St-Zotique Est
Montréal, QC
H2S2Y2

About the place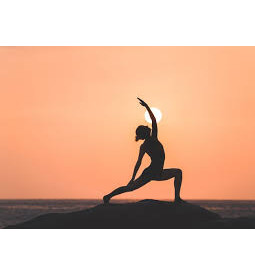 Découvrez nos classes et trouvez le style qui vous convient. Venez essayer une classe à 10 $.
View profile