July 11, 2019 6:00 PM | 60 min.
About the Class
Mouvement Humain offre des classes extérieures de Yoga Vinyasa dans Rosemont. Parc Molson Les mardis et jeudis 18:00 au parc Molson --- *Ouvert à tous : 10$ *Membre MH avec forfait illimité: accès gratuit *Membre MH avec banque de cours : une classe débitée ou 10$ --- Apportez vos tapis. Argent comptant uniquement. Inscription non-nécessaire. (En cas de température incertaine, vérifiez sur notre page Facebook pour valider la tenue de la classe.) https://www.facebook.com/events/443746746136047/
About the Tribe Leader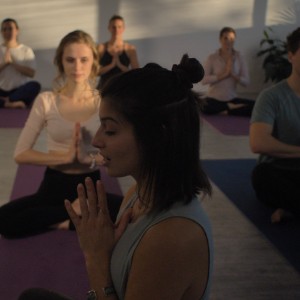 Quand j'étais jeune, j'étais une bombe à retardement! Mon énergie dépassait clairement ma capacité d'auto-régulation et j'essayais de dépenser cette énergie par des activités… même si je n'étais pas sportive à proprement parler. C'est tout de même par le mouvement que j'ai appris à canaliser détermination, esprit d'équipe et estime de soi. Jazz, Hip-hop, ski,
Where to?
Mouvement Humain - St-Hubert
6334-A St-Hubert
Montréal, QC
H2S2M2

About the place