October 21, 2020 10:30 AM | 75 min.
About the Class
Le cours de Abs and Core avancé cible, évidemment, les abdominaux et tous les muscles du tronc. Cette classe mélange yoga et fitness en vous proposant des postures et enchaînements ciblant l'endurance abdominale et le rythme cardiaque dans des postures avancées.
About the Tribe Leader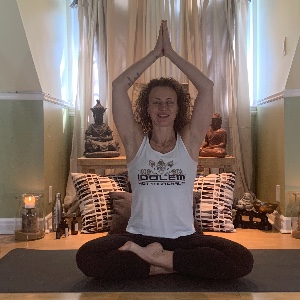 Professeur de pilates et yoga, je mets l'emphase sur l'alignement, la correction et le perfectionnement de la posture du corps et des asana de base tout en nous amusant. Pilates & Yoga teacher, I focus on alignment, body and yoga posture correction and perfection, all while having lots of fun!