About the Class
For these classes, the room temperature is kept at 95-100º Fahrenheit or 37º Celsius which helps the body warm up while it relaxes the muscles, increasing its flexibility and preventing injury. The heat encourages an increase in cardiovascular activity, helps you burn more calories and allows you to sweat more thus helping the body to get rid of toxins faster. (See also Bikram and Moksha).
About the Tribe Leader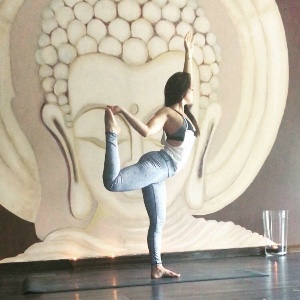 My passion is yoga. I love to share all that I have learnt and still am on this wonderful journey. I am truly inspired by all the great teachers along my path, I hope to motivate, support & create connections with all the amazing people interested in discovering their true self. Live. Love. Yoga.
Where to?
Idolem Boucherville Hot Yoga Chaud
1200 F, Place Nobel
Boucherville, QC
J4B 5L2

About the place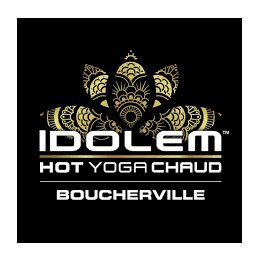 DÉCOUVREZ NOTRE MAGNIFIQUE STUDIO IDOLEM BOUCHERVILLE. Bienvenue chez IDOLEM Boucherville, un des plus grands studios IDOLEM pouvant accueillir près d'une soixantaine de yogis dans un décor zen et chaleureux. Le personnel de notre magnifique studio s'assure de mettre au premier plan le bonheur et le confort des clients,
View profile