About the Class
Physical fitness is a state of health and well-being and, more specifically, the ability to perform aspects of sports, occupations and daily activities. Physical fitness is generally achieved through proper nutrition, moderate-vigorous physical exercise, and sufficient rest. Before the industrial revolution, fitness was defined as the capacity to carry out the day's activities without undue fatigue. However, with automation and changes in lifestyles physical fitness is now considered a measure of the body's ability to function efficiently and effectively in work and leisure activities, to be healthy, to resist hypokinetic diseases, and to meet emergency situations.
About the Tribe Leader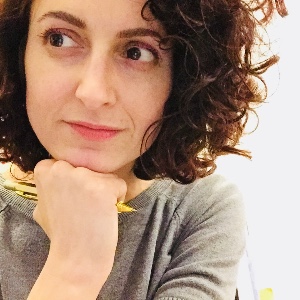 J'ai fait mes premiers pas dans le domaine de l'activité physique grâce à la danse. Dix ans de formation en jazz-moderne et quatre ans de formation professionnelle au Conservatoire de danse de Montréal (ballet classique, jazz, moderne, flamenco, claquette, yoga) me permis de travailler comme interprète, chorégraphe et enseignante pendant une dizaine d'année. Désirant approfondir mes
Where to?
InspireA+
1130 Rue Bélanger
Montréal, QC

About the place