About the Class
Un Vinyasa est une transition en douceur entre les asanas dans des styles de yoga modernes tels que le Vinyasa Krama Yoga, l'Ashtanga Vinyasa Yoga et le Bikram Yoga, en particulier lorsque le mouvement est associé à la respiration.
About the Tribe Leader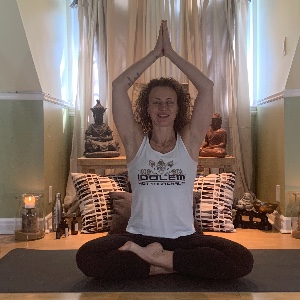 Professeur de pilates et yoga, je mets l'emphase sur l'alignement, la correction et le perfectionnement de la posture du corps et des asana de base tout en nous amusant. Pilates & Yoga teacher, I focus on alignment, body and yoga posture correction and perfection, all while having lots of fun!