08:30
-
09:30
|
June 12
|
60 min
About the Class
Through traditional and modern exercises as well as breathing techniques, it leads the student to the practices of pranayama, attention and presence. Meditation is a practice where an individual trains the mind to realize some benefit (calming) or for the mind to simply acknowledge its content without becoming identified with that content, or as an end in itself. The term meditation refers to a broad variety of practices that includes techniques designed to promote relaxation, build internal energy or life force (Qi, prana, etc.) and develop compassion, love, patience, generosity and forgiveness.
About the Tribe Leader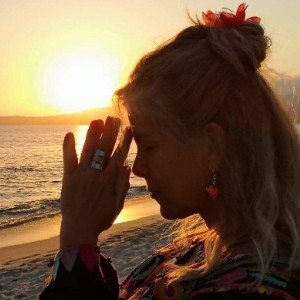 Je suis une comblée et heureuse professeure de Yoga Prana Flow, certifiée par Shiva Rea, "Samudra" (The Global School of Living Yoga) aux États-Unis où je continue à me ressourcer continuellement. Au Québec c'est avec Véronique Dumont, entre autres, que je nourris ma passion pour le yoga à l'Institut du Développement de la Personne en Estrie.
Where to?
Idolem Blainville Hot Yoga Chaud
201-1083 boulevard curé-labelle
Blainville, QC
J7c 3m9

About the place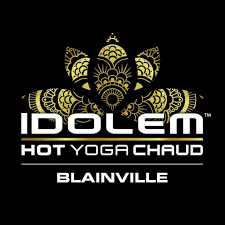 Le studio de Blainville est un endroit chaleureux et familiale. Vous y trouverez des employés motivés et une clientèle fidèle qui forment tous une grande famille de yogis. N'hésitez-pas à nous contacter pour des renseignements, au plaisir de vous voir! Namaste.
View profile