About the Class
For these classes, the room temperature is kept at 95-100º Fahrenheit or 37º Celsius which helps the body warm up while it relaxes the muscles, increasing its flexibility and preventing injury. The heat encourages an increase in cardiovascular activity, helps you burn more calories and allows you to sweat more thus helping the body to get rid of toxins faster. (See also Bikram and Moksha).
Where to?
Idolem Blainville Hot Yoga Chaud
201-1083 boulevard curé-labelle
Blainville, QC
J7c 3m9

About the place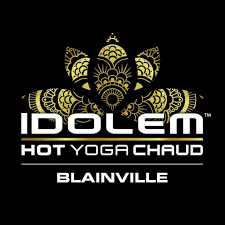 Le studio de Blainville est un endroit chaleureux et familiale. Vous y trouverez des employés motivés et une clientèle fidèle qui forment tous une grande famille de yogis. N'hésitez-pas à nous contacter pour des renseignements, au plaisir de vous voir! Namaste.
View profile